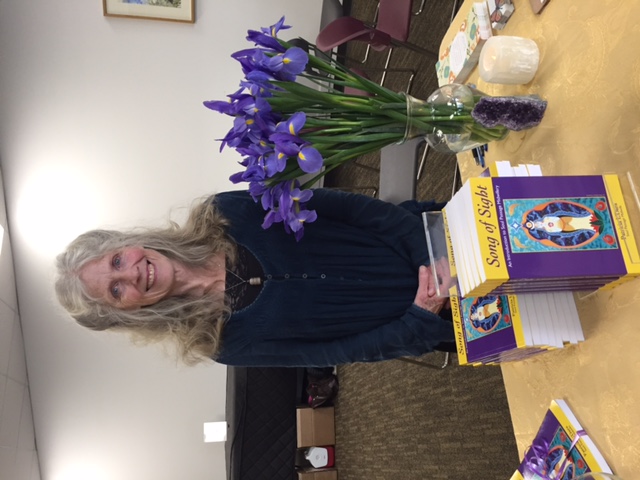 What Is Soul Passage And Soul Passage Midwife?
Soul Passage
Soul passage is the powerful emergence of the soul during the delicate interlude between life and death. It is like a birth. This beautiful transition is wondrous, dynamic and profoundly meaningful for the soul. It is a remembering of our true essence and the multi-dimensional nature of ourselves and our universe. When we can embrace this expanded awareness, it brings incredible love, peace and joy at a time when people often feel overwhelmed.
Soul Passage Midwife
A Soul Passage Midwife is one who accompanies a soul across the threshold and through the spirit realms at the time of a death passage. This beautiful work brings loved ones blessed comfort and inspiration. Also, it allows families to know the fascinating spiritual journey of a loved one, which brings gentle solace at a time of great challenge. Accompanying souls can be done at the bedside or long distance.
I provide assistance to individuals preparing to cross the threshold, families and professionals to help them​ understand the preciousness of the soul emergence. Encountering a death transition from the deeply loving, multi-dimensional perspective eases the way. From a soul perspective, "death" awakens us to an adventure in the eternal world.
Services
Individuals
I work one on one to help prepare individuals for crossing the threshold. When one has tilled the soil and feels ready, the transition to the Other Side becomes a natural and beautiful return. It is a birth.​ I help people:
Meet the dying process with equanimity​.
Cross the threshold with grace
Remember the soul with celebration
Families
Families who have loved ones crossing the threshold can prepare for this profound moment of soul awareness. Not only can they can be tremendously helpful for the soul crossing, but also they can learn much about their own souls. I help families:
Create personal sacred rituals
Find balance through sacred geometry
Celebrate the loved one's new soul life
Professionals
I assist professionals in their personal journey in opening to this beautiful work. For those who feel called, it is a fascinating journey that continuously deepens. Souls often return from the Spirit World to say thank you. It takes a committed effort to be able to make such a sojourn. I help professionals:
Learn the foundations of this work
Open to the wisdom of divine assistance
Find the unique point of balance for the individual wishing to serve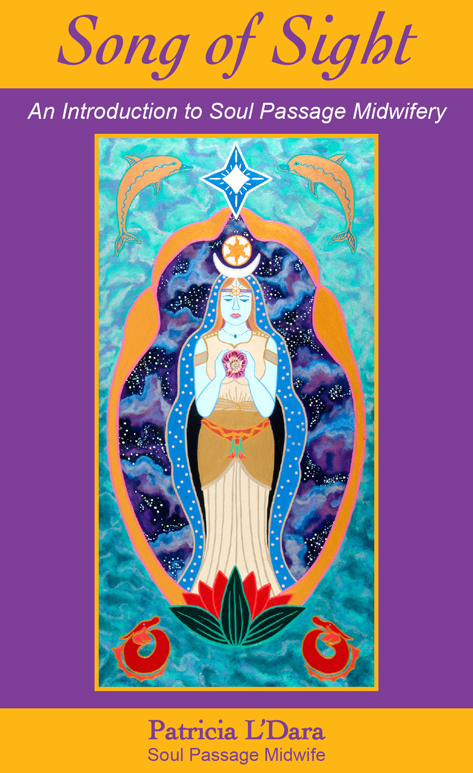 SONG OF SIGHT: An Introduction to Soul Passage Midwifery.
The ancient art of accompanying souls across the threshold and through spirit realms at times of changing dimensions such as an end of life transition.
Learn about soul passage
Ease the hearts and minds of those near death
Numerous spritual accounts
Join Patricia L'Dara on an inner journey to see death from the soul perspective. As a Soul Passage Midwife, Patricia brings words of wisdom to ease hearts and open minds about the ultimate spiritual transition at the end of life. Beginning with her mother's passage in 1993, Patricia documents many spiritual accounts of souls crossing the threshold. She assists people in embracing the soul's journey of death as birth, death as celebration, and death as sacred transformation.